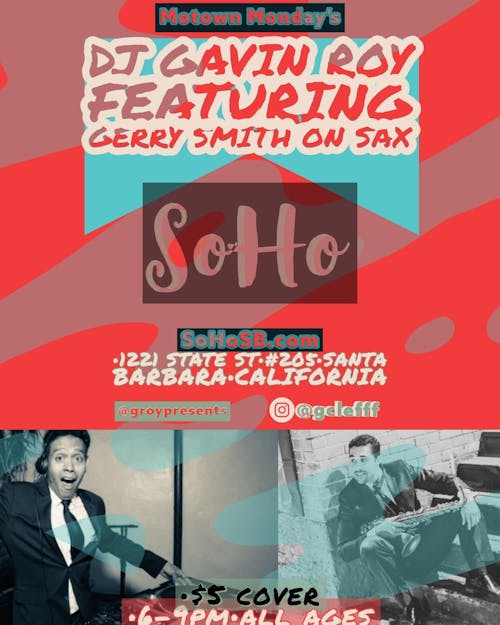 Dance to classic hits from the soulful Motown era!
DOORS: 5:30 PM // MUSIC: 6:00 PM - 9:00 PM // DJ & MUSIC VIDEOS
Join on the last Monday of every month for Motown Mondays! From 6PM - 9PM, Gavin Roy & Gerry Smith take us back in time to the soulful Motown era. Dance along to your favorite Motown hits, paired with music videos on a large projection screen. A limited menu with snacks and dinner items is available throughout the night.
Cover is $5 at the door, tables are available on a first come, first serve basis. To make a reservation, please call our box office at (805)-962-7776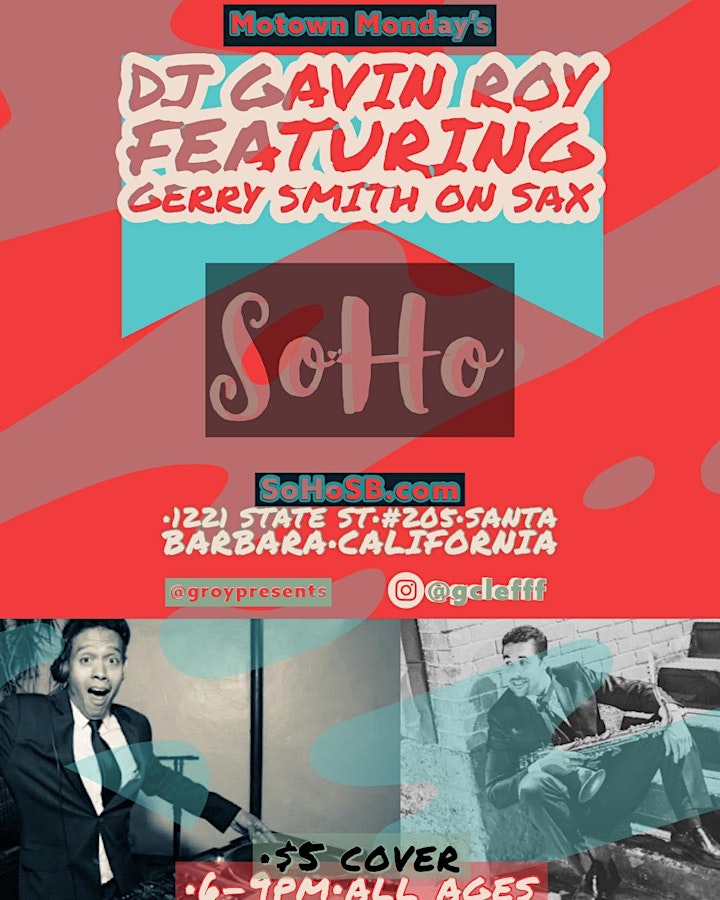 Venue Information:
SOHO RESTAURANT & MUSIC CLUB
1221 State St
Ste 205
Santa Barbara, CA, 93101